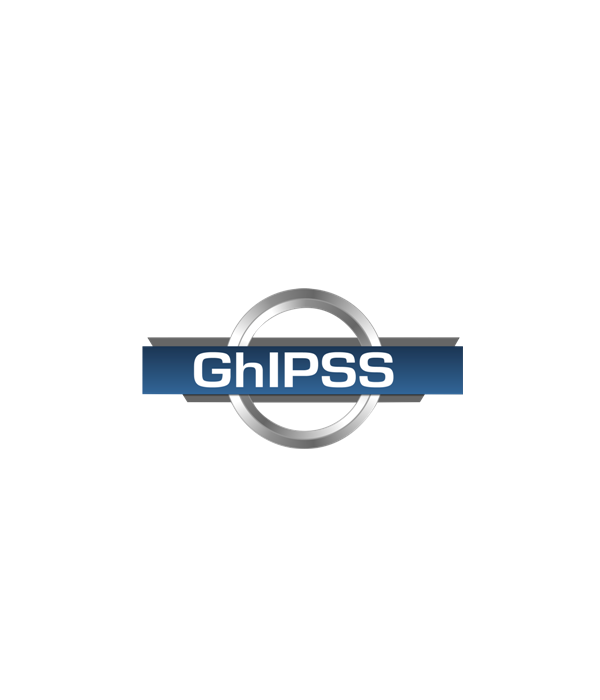 The Ghana Interbank Payment and Settlement Systems Limited (GhIPSS) is a wholly-owned subsidiary of the Bank of Ghana. It was incorporated in May 2007 with a mandate to implement and manage interoperable payment system infrastructures for banks and non-bank financial institutions in Ghana.
In line with its mandate, GhIPSS has implemented and currently manages the following:
     1. National Switch & Biometric Smart Card Payment System- e-zwich
     2. Ghana Automated Clearing House (GACH) systems
     a. Cheque Codeline Clearing (CCC) System
     b. Direct Credit & Direct Debit

     3. National Switching and Processing System- gh-link.
     4. GhIPSS Instant Payment ( GIP) and Mobile Money Interoperability (MMI) System

     5. GhanaPay Mobile Money Wallet

GhIPSS is committed to maintaining very high standards of excellence, reliability, integrity, and timeliness for all its infrastructure. These standards have enabled GhIPSS to attain ISO27001 certification..
GhIPSS´ payment infrastructure is currently used by all banks in Ghana including the ARB Apex Bank and its affiliates, Savings and Loans companies, mobile money Operators, and Third Party Payment Providers..
Our Mission Statement
To partner the financial services industry in promoting, developing and managing efficient brand...
Our Core Values
1. Integrity  2. Teamwork  3. Innovation  4. Passion 5. Dependability