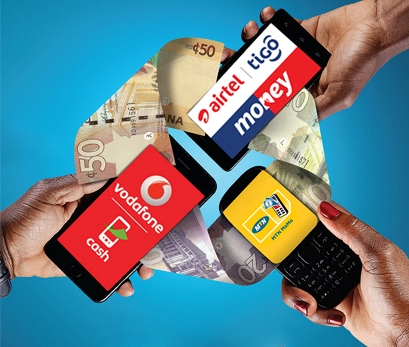 Just a year after its launch, Mobile Money Interoperability—a system that makes mobile money transactions among different networks possible—has hit GH¢95.88million in value for the first quarter of 2019, the Payment Systems Statistics report published by the Ghana Interbank Payment and Settlement Systems (GhIPSS) has revealed.
The report, published by the Ghana Interbank Payment and Settlement Systems (GhIPSS), shows that of all the services offered by the mobile money interoperability platform – namely, wallet to wallet, wallet to account, and wallet to e-zwich – it was wallet to wallet that recorded the highest transactions of GH¢85.73million, representing 89.4 percent of all transactions.
This was followed by the wallet to Account transactions, which recorded a value of GH¢10.14million representing 10.5 percent of the total transactions on the platform; whereas wallet to e-zwich transactions recorded the least of just GH¢8,343.
What this means is that many of the subscribers to mobile money find it easy and convenient undertaking transactions between mobile money accounts, rather than undertaking transactions between their mobile money accounts and their bank and e-zwich accounts.
The report further shows that the value of cheque transactions has declined by more than 10 percent within the same period, dropping to GH¢43.9million from GH¢48.8million – a clear indication that more people are now finding the mobile money platform more convenient than using cheques for their business transactions.